Adapted from https://bakingthegoods.com/2020/01/13/roasted-tomato-whipped-feta-dip/

A trip down memory lane to Italy and Greece with this tasty combination.
Start by roasting grape and/or cherry tomatoes (some were grown in our garden) along with Sweet Flavor Bombs? from Whole Foods.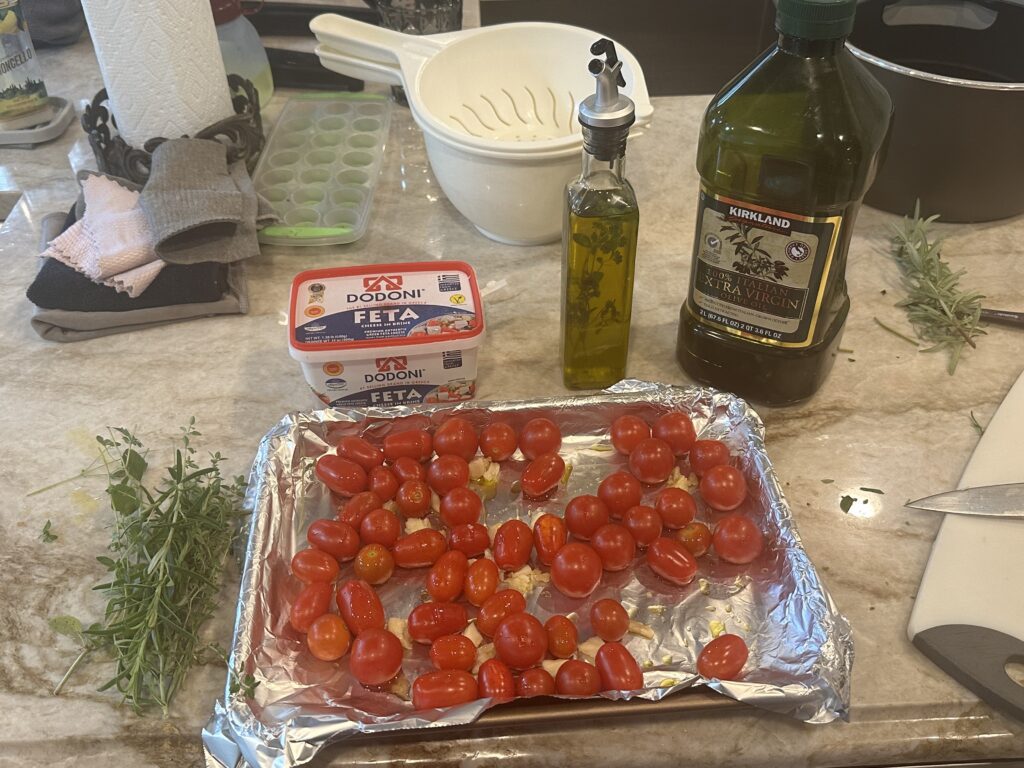 Crush some garlic and add it to the pan along with fresh oregano, thyme, and rosemary. Season with salt and pepper then drizzle with some oregano-infused olive oil and into the oven at 400 for about 30 minutes total. Chef tip: rotate the pan halfway through and move the tomatoes around with tongs.
Once finished, let them sit for 10 minutes or so while you whip the ricotta and Feta mixture.
Whip the Feta and Ricotta (roughly equal parts) along with some extra-virgin olive oil and liquid from the feta container. Season with salt and pepper and blend in a mini-prep food processor until you get the desired flavor and consistency. We like ours at roughly mashed potato consistency!
Lightly oil the slices of ciabatta and then grill to get a nice toast with a bit of char for flavor. I used my Fire Magic Regal II grill…here is their storefront.
https://www.firemagicstore.com/
Here is the finished dish!!!