Let's start with the inspiration…The whole Esposito family loves tacos, mostly gringo style, but we have our preferences…we love the flavor of corn tortillas but they never hold up, usually crumbling as you're trying to enjoy your taco. Flour tortillas give the resiliency and bite that we want, but they lack flavor…super gringo.
The solution? An Esposito Home Cooked Creation of course! I decided to research recipes that would combine the best of both worlds. (By the way…I'm skipping the grammar editing mostly because I sucked at it in high school).
My research led me to this site – https://www.mexicanplease.com/half-half-tortillas-flour-corn/
It's a well-written blog where I found a thoughtful experiment on testing various combinations of corn masa and all-purpose flour. We had our first attempt last night, and the result was promising!
The recipe is rather simple. Combine all of the ingredients – Masa, Flour, Lard, and Water and form a ball with just the proper moisture content. Knead it a bit and let the dough rest for about 30 minutes. Then divide into 10 pieces for street-size tacos.
I initially pressed the tortillas with my own home-made wooden press (another hobby) the design from which flashed across my Pinterest feed a few weeks back. I modeled it off a picture I saw on Pinterest and there is a similar one on Amazon below mine.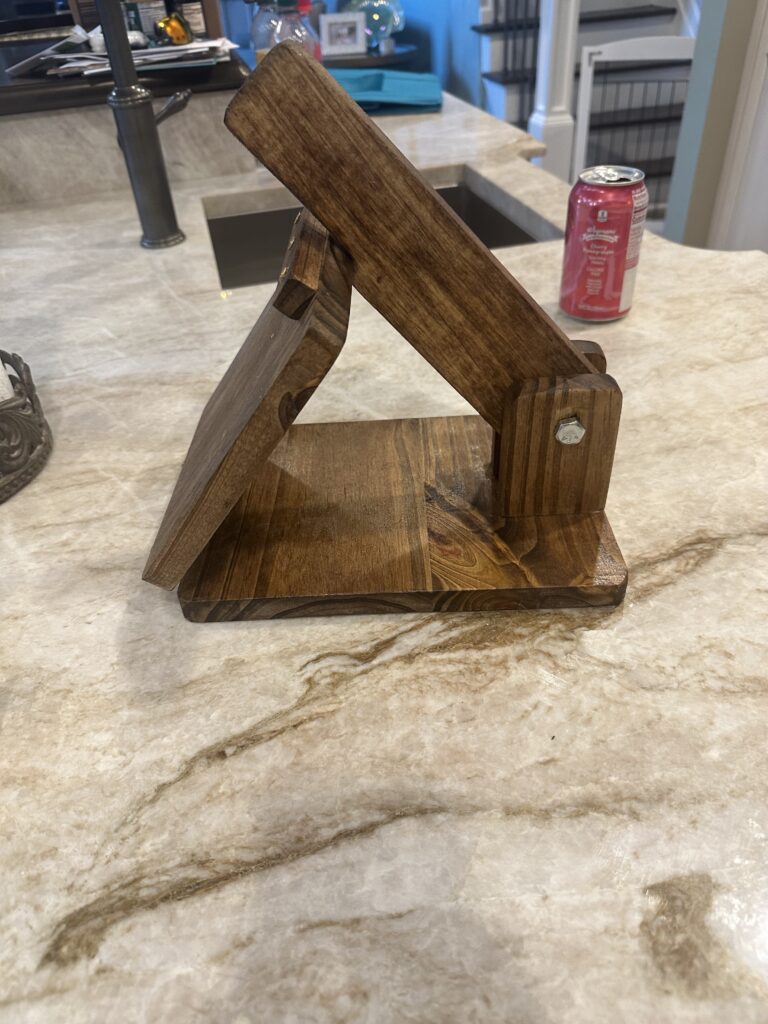 This is the Amazon one…sells for $45
https://www.amazon.com/Navaris-Tortilla-Press-Bamboo/dp/B094XY2HG5/ref=asc_df_B094XY2HG5?tag=ushpadpinde-20&hvdev=c&hvpone=626746607875&hvptwo=2680072513753&hvqmt=4260607986826&hvadid=4672928966556&psc=1&pp=0&epik=dj0yJnU9MWVNNmN2aEVadThHM1BYa3pqWHdXUENUZTdtY2pZWHkmcD0xJm49Q0xyTWFfeWdfdm5ZaUNoa2dvM1lKdyZ0PUFBQUFBR1RENFdV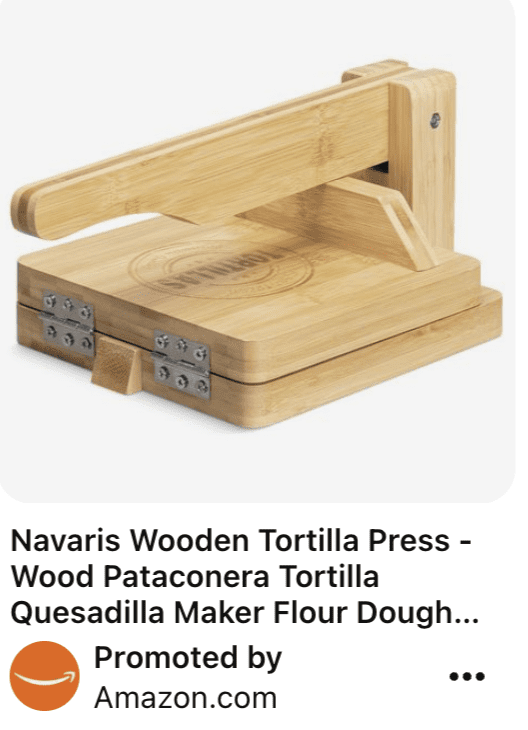 (Pictures of tacos from next go around)
The result was an amazing fish taco feast – a family favorite and Sophia's second favorite Esposito meal!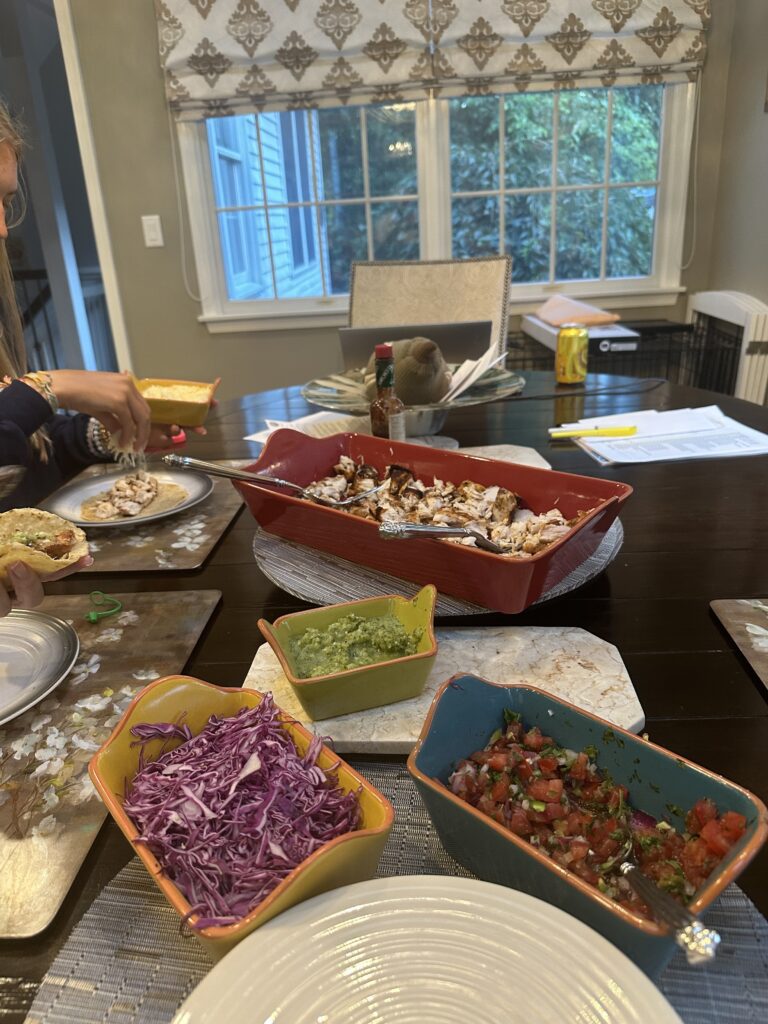 Xiphias Taco Recipe
Fish Taco Rub and Cilantro Lime Crema – Courtesy of Epicurious (they make u pay now so no linking)
Tomatillo Salsa Verde – https://www.food.com/recipe/salsa-verde-84339
Pico de Gallo – https://www.foodnetwork.com/recipes/ree-drummond/pico-de-gallo-recipe-2122359
Garnish – Gringo Cheese, Shredded Red Cabbage